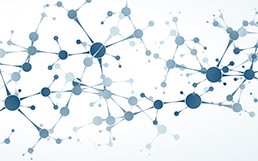 Applications in Research
HealthMeasures can be used in clinical research settings, including clinical trials, observational studies, and comparative effectiveness research. When doing so, consider the following factors:
Identify the Research Context
What are the goals (research questions) of the study?
Who is included in the target population?
What are the patient-centered domains to be measured?
Will the patient-reported data serve as a primary, secondary, or exploratory endpoint?
Design the Research Study
What are the characteristics of the patients eligible for this study?
Which measure should be used and has it been evaluated (validated) in the target population?
Will the patient-reported data be collected on computer, by phone, or on paper? Is it self-report, proxy-report, or interviewer administered?
When and how often should patient-reported data be collected?
Where should the patient data be collected (e.g., in clinic, at home)?
Plan Quality Control for Data Collection
Is the schedule of assessments feasible for the patient population?
Is adequate time set aside for research staff to program the questionnaire, track patient enrollment, monitor data completion quality and rates, and follow up on problems?
Are incentives provided for patients, interviewers, or sites?
Statistical Analyses
Is the proposed analytic plan appropriate for the endpoint?
Is the sample size adequate based on power calculations?
How will missing patient-reported data be handled?
Is adequate time set aside for the statistician to analyze the data?
Presentation of Data and Dissemination of Results
Who is the audience (e.g., researchers, clinicians, patients, administrators, policy makers)?
Are the patient-reported data presented in a way that is easy to understand?
Are the study results and clinical data disseminated in a high impact journal?
HealthMeasures in Drug Development
HealthMeasures can be used as primary or secondary endpoints in clinical and observational studies on the effectiveness of treatment.
Researchers and sponsors should carefully review the recommendations above to support the context of use.
Efforts are underway to seek qualification for PROMIS measures.
The FDA's Clinical Outcomes Assessment (COA) Compendium includes the PROMIS® Physical Function measures for assessing physical function in sarcopenia and oncology.
For publications and webinars on assessment of patient-reported outcomes (PROs) in children and adolescents, content validity in PRO instruments and good practices for outcomes research visit the website of the International Society for Pharmacoeconomics and Outcomes Research (ISPOR).