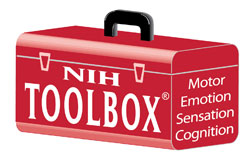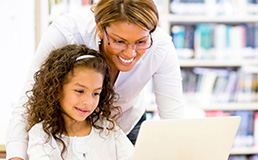 Obtain & Administer Measures
Obtain
NIH Toolbox® Cognition, Emotion, Motor, and Sensation measures are available through the NIH Toolbox iPad App. PDFs of NIH Toolbox Emotion measures need no preparation, are "respondent ready," and are available for free in paper form.
NIH Toolbox measures are copyrighted. Read the NIH Toolbox Terms and Conditions of Use here.
Administer
NIH Toolbox measures are best administered in the NIH Toolbox iPad App:
Uses an iPad with a test administrator
A free trial is available
Subscription cost for continued access

Learn to Administer NIH Toolbox Measures
NIH Toolbox administration of Cognition, Motor, and Sensation measures requires training. Training resources include:


Procuring Permission for Use
Access to Cognition measures require approval. Approval is granted to researchers and clinicians with knowledge of how to use neuropsychological tests.
To request permission, email cognition@nihtoolbox.org and include "Request for Access" in the subject line.


Guidelines for Geriatric Assessment
The NIH Toolbox team developed a guide for assessment of elderly adults. Read Principles of Geriatrics Assessment here.


Required Supplies
The NIH Toolbox iPad App has hardware and software requirements. Read about them at the NIH Toolbox Support Center.