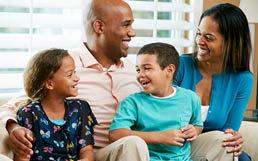 Helpful Resources
Citing a PROMIS Measure
If you have used a specific PROMIS short form or CAT, cite the article describing the development of that domain item bank. You can find it by searching PubMed for "PROMIS development" for the domain of interest (e.g., anxiety, depression, or anger). Suggestions for recommended citations are on Presenting Results. The PROMIS Publications list is also available. If you want a generic PROMIS citation, use the 2007 Medical Care supplement article.
Measure Development & Research
Development
PROMIS® utilizes rigorous methodology for developing its measures, also known as item banks, and testing their validity.
Additional Resources
Read about the PROMIS Instrument Development and Validation Scientific Standards.
For additional information on PROMIS instrument development, see a presentation on PROMIS Instrument Development and Psychometric Evaluation Scientific Standards. This presentation describes a set of standards that serve as the scientific foundation and guidance for the development and evaluation of PROMIS item banks and instruments.
Also, the PROMIS Instruments Maturity Model provides information to assist developers in meeting the scientific standard criteria, from item pool or scale development to fully validated instruments ready for use in clinical research and practice.
Recent Research
Recent PROMIS research focuses on
The first of a two part series published in Psychological Test and Assessment Modeling 2016 v.1 provides the first strong evidence supporting the measurement equivalence of the PROMIS short form measures in ethnically, socio-demographically diverse groups. This is a beginning step in meeting the international call for further study of their performance in such groups. Click here for links to articles.
PROMIS research is also active outside of the United States (see PROMIS International).