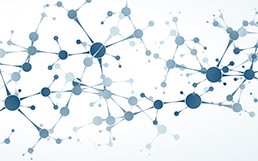 Helpful Resources
Contact us for instrument development, validation, expansion, analysis, and application collaborations!
About Us
HealthMeasures (also known as the Person-Centered Assessment Resource) is a grant from the National Institutes of Health (NIH) to expand and automate use of four state-of-the-science measurement systems: PROMIS®, NIH Toolbox®, Neuro-QoL, and ASCQ-MeSM.
The HealthMeasures team includes psychometricians and measurement science experts at Northwestern University and five additional research and educational institutions. This team has expertise in measure development, validation, expansion, assessment technologies, and application of measures in a range of settings. The team also offers consultation services on a fee-for-service model through contracts or as co-investigators on grants. For more information Contact us!
Consultation and collaboration services include:
Psychometric analyses
Research design consultation, including selection of measures, assessment methods, and interpretation of psychometric analyses
Understanding the meaning of scores in specific clinical populations including establishing cut-offs
Construction of new linking tables using PROsetta Stone methodology
Translation services and cross-cultural validation
Custom assessment technology development in clinical, educational, or research settings
Integrating HealthMeasures in clinical practice settings
Evaluating the effects of interventions
Use of patient-reported outcomes for self-management
Workshops and training