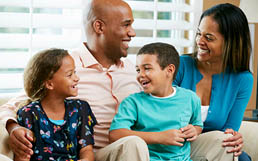 Helpful Resources
View an introduction to the PROMIS Sexual Function and Satisfaction Measures.
The PROMIS Health Organization is a 501(c)(3) charitable foundation that works to develop, maintain, improve, and apply PROMIS measures.
Intro to PROMIS®
PROMIS includes over 300 measures of physical, mental, and social health for use with the general population and with individuals living with chronic conditions.
Adult Assessment
---
Pediatric Assessment
Short Forms, Computer Adaptive Tests, and Profiles
PROMIS offers multiple types of measures.
Short Forms: fixed set of 4-10 items or questions for one domain. Items were selected from an item bank.
Computer Adaptive Tests (CATs): items are dynamically selected for administration from an item bank based upon the respondent's previous answers. Usually 4-12 items with a high level of measurement precision. Learn more about CATs>> or try out a CAT>>
Profiles: fixed collection of short forms or CATs from multiple domains.
Scales: fixed set of items for one domain. Items are not from an item bank.
Two types of measures are not intended to be administered in their entirety to respondents: item banks and item pools. Both are collections of items for a single domain. Item banks are calibrated using item response theory and therefore any subset of items can produce a T-score. Item pools are not calibrated and therefore do not produce T-scores.
PROMIS is Appropriate for Use Across a Range of Patient Populations
PROMIS measures can be used in the general population and with adults and pediatric populations with a chronic condition(s).
PROMIS enables comparisons across populations and studies
Beneficial Features of PROMIS Measures
PROMIS measures have greater precision than most conventional measures. Greater precision (less error) enhances power in a less costly way than increasing sample size.
PROMIS measures have a larger range of measurement than most conventional measures, decreasing floor and ceiling effects as a result.
PROMIS measures do all this with fewer items than conventional measures, thereby decreasing respondent burden. When used as computer adaptive tests, PROMIS measures usually require 4-6 items for precise measurement of health-related constructs.
PROMIS measures provide a common metric: the T-score (mean = 50, standard deviation = 10). In most cases 50 equals the mean in the U.S. general population. This metric has also been linked to many other conventional measures, and even if other measures are used, it may be possible to report results on the PROMIS metric, a considerable advantage for ensuring comparability across studies.
PROMIS offers flexibility: published short forms, custom selection of specific items, and computer adaptive tests are all available. Scores from each measure can be compared to other measures derived from the same item bank.
PROMIS measures can be administered alongside Neuro-QoL™, ASCQ-Me®, and NIH Toolbox® measures that assess other aspects of health and function.
Active PROMIS Research
PROMIS Health Organization
HealthMeasures is the official information and distribution center for PROMIS which was developed and evaluated with National Institutes of Health (NIH) funding.
HealthMeasures works collaboratively with the PROMIS Health Organization (PHO), a 501(c)(3) non-profit organization. The aim of the PHO is to advance the science of health outcomes by promoting widespread use and adoption of PROMIS in research and clinical practice. It encourages the use of PROMIS by offering guidance on scientific standards and presenting education to meet the needs of new and experienced PROMIS users.
The PHO offers training and education from PROMIS basics to implementation and analysis to meet the needs of new and experienced PROMIS users. It is an open, growing membership organization that welcomes members from around the world who are interested in bringing the patient's voice to the forefront of medicine. Many HealthMeasures scientists are members of the PHO. The organization's members include early career and experienced researchers, clinicians, students, health system administrators, health policy experts, representatives of the technology and pharmaceutical industries, and government.
Visit the PROMIS Health Organization website for more information about the PHO, becoming a member, and other PROMIS opportunities. Learn more>>
PROMIS, Patient-Reported Outcomes Measurement Information System, and the PROMIS logo are marks owned by the U. S. Department of Health and Human Services.
Last updated on 04/12/2023